Hidden in Plain Sight
Editor's Note:  VV&W's own Sarah Lauren V. Kattos, a Huntsville native and history buff, is today's guest blogger. 
Everywhere you go, if you pay close enough attention, you will discover little treasures that you never recognized before. These little gems make us more aware of our history and serve as a glimpse of years gone by. Many of them are right in front of us without our ever really noticing them. If they could talk, I think they might say, "I'm still here! I'm old, but I still work and look fantastic!" or "There's no school like the old school!"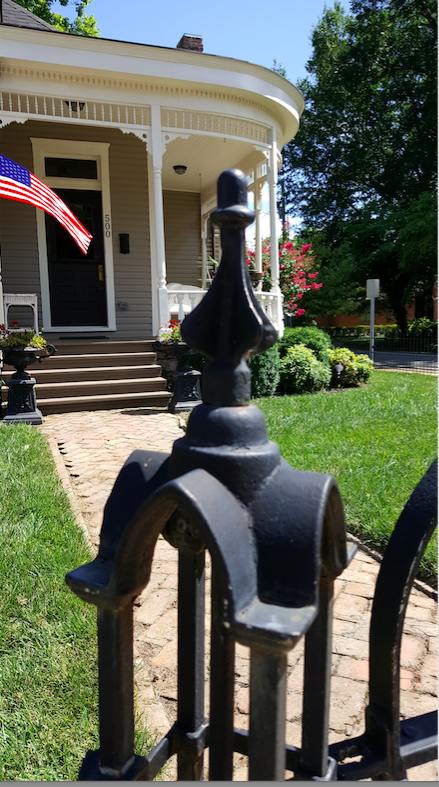 While visiting a house at 500 Holmes that Sarah Hereford and I have listed, I walked through an iron gate that I have used many times before. In all of those times, I never noticed the shield on the front of the gate bearing the stamp "Stewart Iron Company, Cincinnati.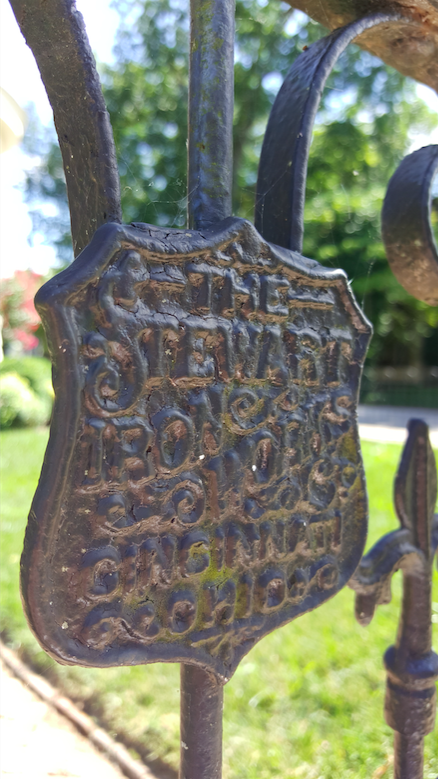 The house underwent complete renovation and addition a few years ago and I guess the modern aspect of that renovation made me assume that the fence had been replaced during that time. Upon closer examination I noticed my error.
A quick Google search illustrates the Stewart Iron Company as being founded in 1862, about 30 + years before 500 Holmes was originally built, by Richard Clayborne Stewart Sr.
"By the turn of the century Stewart Iron was considered the largest ornamental iron furniture manufacturer in the US and the largest ornamental fence company in the world, employing more than 700 workers."
"Stewart Iron created all of the benches and site amenities for New York City's Central Park, the light fixtures in Congress, the fencing and gates surrounding the Panama Canal, and the jail cells for such notorious prisons as Alcatraz, Sing-Sing, and Leavenworth. The Stewart family also expanded its business by marrying into other prominent manufacturing families such as Sanders Monuments and Firestone Tires."
They apparently also caught the eye of A.B. James at 500 Holmes Street in Huntsville, Alabama who chose the Stewart product for the property there. All that history just from a gate! It's one of the things I love about downtown Huntsville.
So, next time you walk down Holmes, Clinton, Randolph, Eustis, Dallas and others, be sure to keep your eyes peeled. You never know what you might learn!
For more information on Huntsville real estate, historic homes and other fine properties in Madison County and North Alabama, follow Van Valkenburgh and Wilkinson on Facebook and subscribe to our newsletter.
Tweet