Touching the Senses
Editor's Note:  Our featured VV&W agent for November is Sarah Blue Vaughan. Here, she shares some good advice she has for buyers. Also check out her fun Q&A from earlier this month.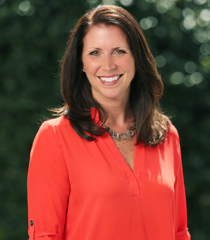 I used to teach English to high school students, and, other than Shakespeare, my favorite work to teach was Edith Hamilton's Mythology.  One story was about a couple named Baucis and Philemon who unknowingly welcomed the gods Zeus and Ares, who were disguised as two poor wanderers, into their home for warmth, shelter, and nourishment.  Because they greeted their guests with a cheerful voice, a pleasing fragrance, and warm comfortable shelter, the couple proved to be the most hospitable in the land and were rewarded greatly.
The same feeling of comfort and warmth bubbles over when I think about being with my family during the holidays.  Walking in, I am immediately met by pleasing sounds of laughter and mouth-watering aromas of a delicious feast being prepared.  It's a familiar, comforting feeling that is unlike any other.
That is the feeling you want buyers to feel when walking in your home.  Replicate the comfort and warmth by touching the senses of sight, smell, and sound.  The most obvious is sight.  Make your home pleasing to the eyes by removing any clutter or excess items and providing plenty of space to move.
Another sense to remember is smell.  Fill your home with comforting scents that are subtle and not overwhelming, like a candle in the bathroom or fresh baked goods from the oven.  The last and most forgotten is the sense of sound.  Different sounds have been proven to evoke emotions so make sure to welcome your guests with friendly, pleasing sounds of soft music playing in the background.  Making your home feel familiar and comforting like holidays with family and friends will create the perfect environment for pleased buyers and like Baucis and Philemon, you will be rewarded greatly.
Find the story of Baucis  and Philemon here.
Tweet