Q&A with Sarah Blue Vaughan
Editor's Note:  Our featured VV&W agent for November is Sarah Blue Vaughan.  Below is a fun Q&A we did with her recently.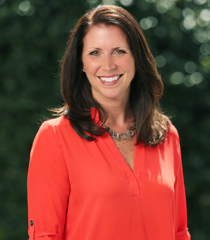 1.  What should a buyer or seller expect when working with you?  What makes you different from other agents?
I loved looking for my own home and how each house I saw could be modified to become our home.  Because I discovered how much I enjoyed seeing houses and how to improve the floor plans, I knew real estate was perfect for me; I could do what I already knew I loved and also be able to help someone else.  Since I am relatively new at this, I have time to spend on marketing a home, researching other properties to compare prices, searching for the perfect home online, in the car, and by word-of-mouth, and helping advise on improving a floor plan if needed. I truly enjoy the relationships made by helping clients who I now consider friends.
2. Why did you choose VV&W? What do you see as a client's greatest benefit to working with us?
What makes VV&W outstanding and above other companies comes down to one word: teamwork.  Working at VV&W has been fantastic because everyone treats each other like family and truly works as a team with one goal in mind—helping others.  Since I started, I have had so much help, advice, and training from each person.  When you are working with VV&W, you work with the entire group.  You get the expertise, opinions, and knowledge of the whole company.
3.  What was the last thing that made you laugh uncontrollably?
A couple of weeks ago, my son, Christopher, came home from school and told my husband and I that his class had a funeral at school.  We were of course shocked since a funeral was the last thing we were expecting to hear about when asked about his day.  He went on to tell us that the class clock had been acting funny and not keeping good time for a few days. His cute young teacher told the students that she was going to have to remove the batteries and that they would have a moment of silence for the clock. Then students were able to say any "last words" and almost all volunteered.  Christopher said, "Clock, we have only known you for a few months, but you have been a good clock and will be missed." My husband and I laugh because of things he says all the time.  He is a comedian.
4.  Do you prefer chocolate or fruit?
I actually prefer vegetables (good Southern-cooked) and fruit—or anything sour like pickles, lemons, and any vinargrettes.
5.  Scary movie or happy endings?
Definitely happy endings especially if they are romantic and sappy—Hallmark and Nicholas Sparks are the best!
6.  Favorite smells?
The best smell is found when walking into your warm family home during the holidays because the house is filled with cinnamon, pumpkin, and all the familiar aromas of delicious food being cooked.
7.  Where were you born?
My husband and I were both born in Huntsville, and we wouldn't want to live anywhere else.  We have both lived in other places and are very happy to be back.
8.  What are your hobbies?
I love to cook especially if it is something new, plan parties in particular for my son's birthdays, and paint and craft when I have time.
9.  Do you have any pets?
Yes, my son has an adorable, spoiled-rotten cocker spaniel named Reuben that Santa brought him a couple of years ago.
10.  Do you have any siblings? Are you similar or opposites?
Yes, I have a younger brother, John; two sisters-in-law, Jennifer and Fleming; and a brother-in-law, Kevin.  I have the best siblings ever.  I guess we are all pretty similar since we get along and have so much fun together.
11.  Funniest moment throughout schoool?
There are too many to count, and some probably shouldn't be repeated.  I loved school and laughed a lot.
Tweet