The Hobbs family moved to Huntsville after Brad Hobbs finished his residency training.  It was love at first sight when he and his wife, Tessa, saw this hidden gem of a city that felt family friendly and "just the right size."  The fact that it was close to their home state of Georgia was an added bonus! So Brad joined the thriving practice North Alabama ENT and the family purchased a lovely canary-diamond colored, two-story home in Jones Valley.  Today, we asked them a few quick questions about the house and the new adventure they are embarking on as a family.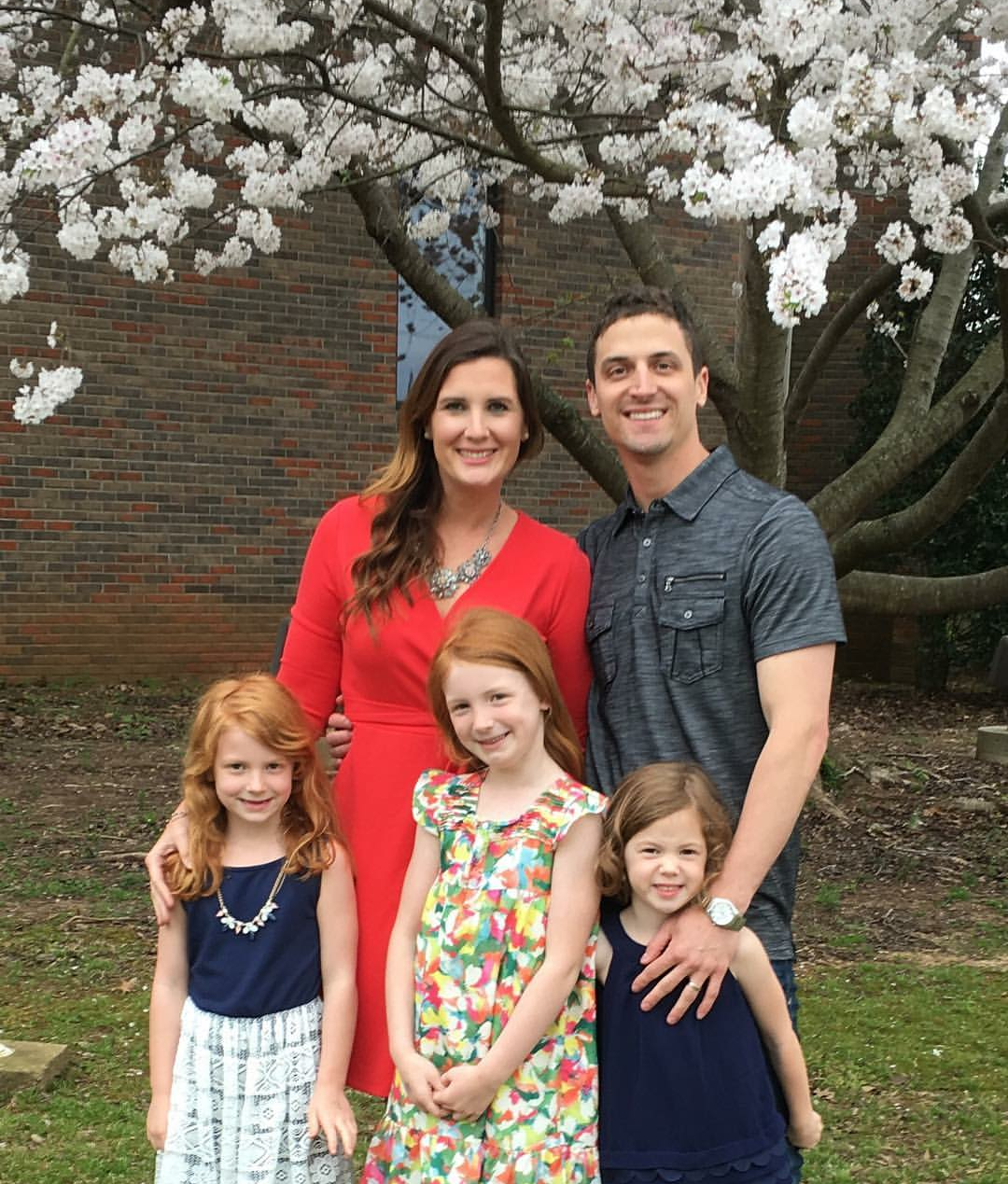 What attracted you to the Jones Valley neighborhood?
You really can't find a more perfectly convenient location than Jones Valley. The Jones Farm right in the middle of town still makes us happy as we drive past it each and every day. The close proximity to the hospital and the practice offices- both in Huntsville and Madison- were must-have on our list. We also loved that the schools that are in the area are rated at the top of the charts in Huntsville.
What was the first thing you noticed/liked about 1404 Toney?  
We had pinpointed that we wanted to be in Jones Valley- but every house that was available was either going to be a huge fixer upper renovation (which we weren't in the market for since we had a 2, 3, and 5 year old at the time) or was way out of our price range. We loved the curb appeal at 1404 Toney as well as the
neighborhood feel
of Greenwyche- the beautiful streets, well taken care of homes, large lots, mature trees, a vibrant
neighborhood pool
and rec area, all tucked away at the foot of a mountain with beautiful views.
Favorite neighborhood amenity, shop and or/restaurant
We are so close to almost everything–but as a young family, we make the most trips to and from Chick-fil-a on Whitesburg, and of course Target on Carl T Jones. We love eating at Little Rosie's as well as many of the other restaurants in the area. We have started using online Wal-Mart grocery ordering since we have 2 pick up locations close by. I can order online–drive 5 minutes in the morning and have our groceries delivered to the car! Our church is also only 6 minutes away–which helps when you're getting a family of 6 out the door
on Sundays
and Wednesdays! We love having everything close by–but our favorite neighborhood amenity is most definitely Greenwyche Pool during the summer, and then the beautiful streets that we enjoy walking and biking on.
What are some tips the new owner should know?
Fabulous floor plan could suit many different buyer needs
Main level offers circular flow & family room open to kitchen – great for enjoying evenings together…
Wonderful neighborhood with precious people
Cozy nights snuggled up in front of the fireplace – we will leave some of our chopped wood for you to enjoy!
Although newer construction, the home is recently remodeled – especially our favorite spot: the kitchen
The driveway, though sloped, easily parks 4+ cars and is easy to maneuver.
The large lot offers a safe, fenced in "adventure" to be explored by the children.
Award winning schools just steps away from the house
This slideshow requires JavaScript.
What is leading you to move?
We have just recently added a wonderful addition to our family- we adopted a precious little girl from China in August! This wonderful, life-changing family event came when we least expected it–but we felt the Lord leading to take a step of faith and pursue adoption, so we did.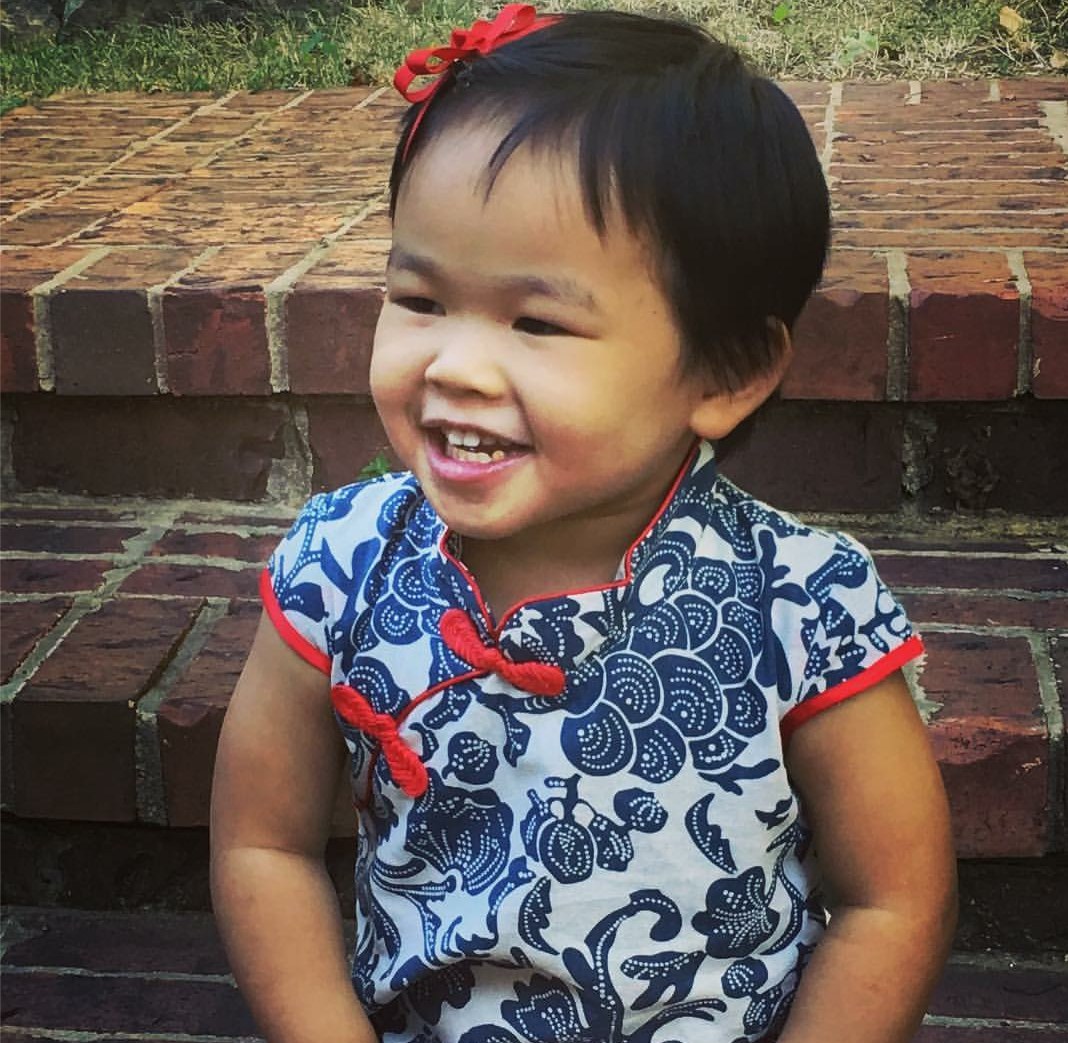 It was a whirlwind of a year leading up to welcoming her into our family. In the midst of paperwork, lots of praying about our family's future changes, we realized that we would most likely be looking to expand into a larger square footage home to raise our family and hopefully stay put in a "forever home." We are hoping to stay in this exact same neighborhood- but find something with a little more space to play and raise 4 rowdy and rambunctious little ones!  We are torn because we absolutely love everything about the Toney house.–
To find out more about this wonderful home, please call:
Sarah Lauren V. Kattos
Associate Broker – VanValkenburgh & Wilkinson Properties, Inc.
204 Gates Avenue
Huntsville, AL 35801