Be Wise and Winterize
Winter weather can cause unpleasant and expensive problems for homeowners, even here in Huntsville and North Alabama, where we have the occasional bout of freezing weather.  So you would be wise to take a few precautions, especially if your house is going to be vacated at any point during the winter.
Burst pipes are a particular headache, so take precautions against water freezing in your pipes. The very safest course, if you're going away for any significant period over the winter, is to turn off water to the house and drain all the pipes. But that degree of caution is unusual for homeowners in the Deep South.  So at least keep your thermostat set at an adequate temperature to prevent frozen water in your pipes, and leave the sink doors open so warmer air can get to the pipes underneath.
Outdoor hosepipe faucets are particularly vulnerable.  In colder areas, these often have a dedicated shutoff valve so they can be drained before winter.  In the alternative, an insulating faucet cap offers some easy and inexpensive protection to your outdoor faucets.  The amazing Lewter's Hardware in downtown Huntsville (222 Washington Street, NE, Huntsville AL 35801)  has these for just $2.50.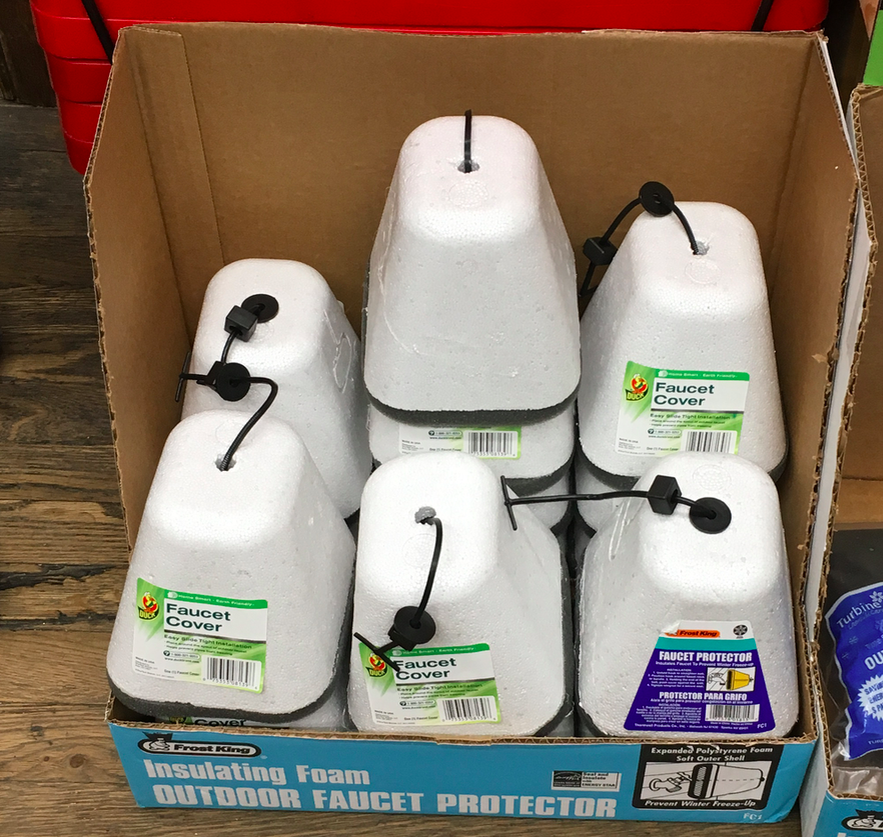 To install these, use the plastic loop inside the faucet cover.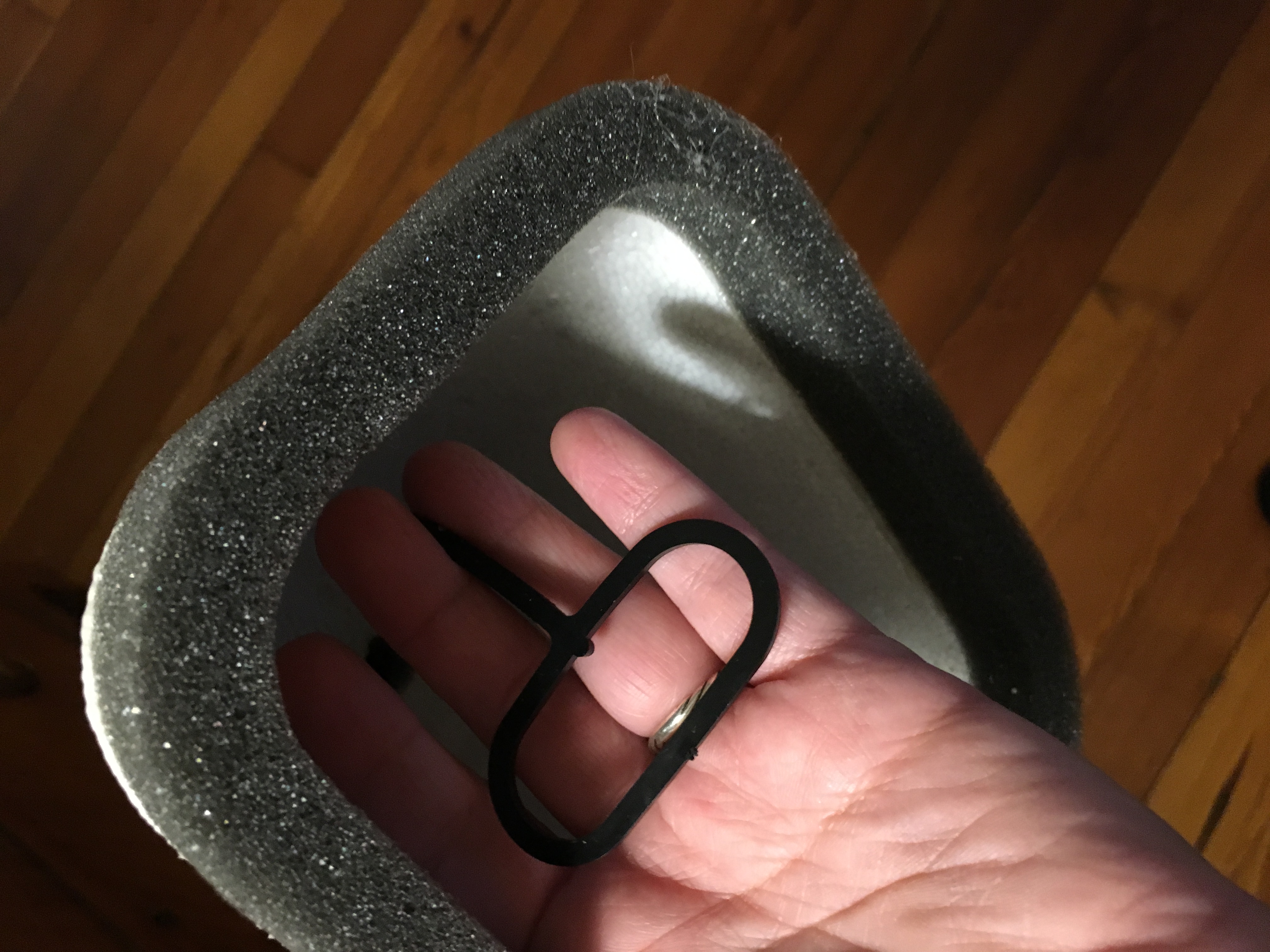 And hook it over your outdoor faucet wheel.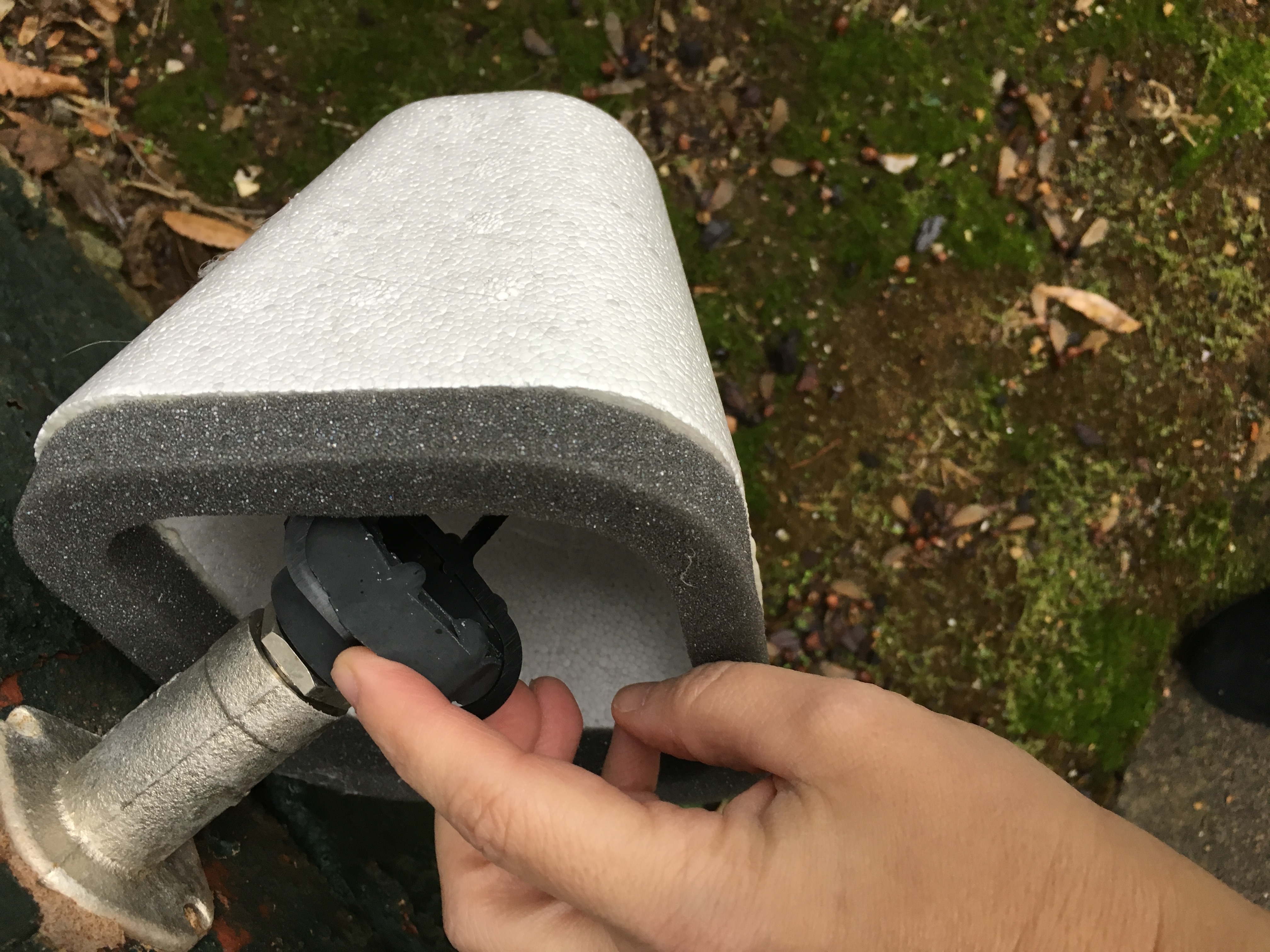 Then tighten up the stopper until the cop is securely against the house.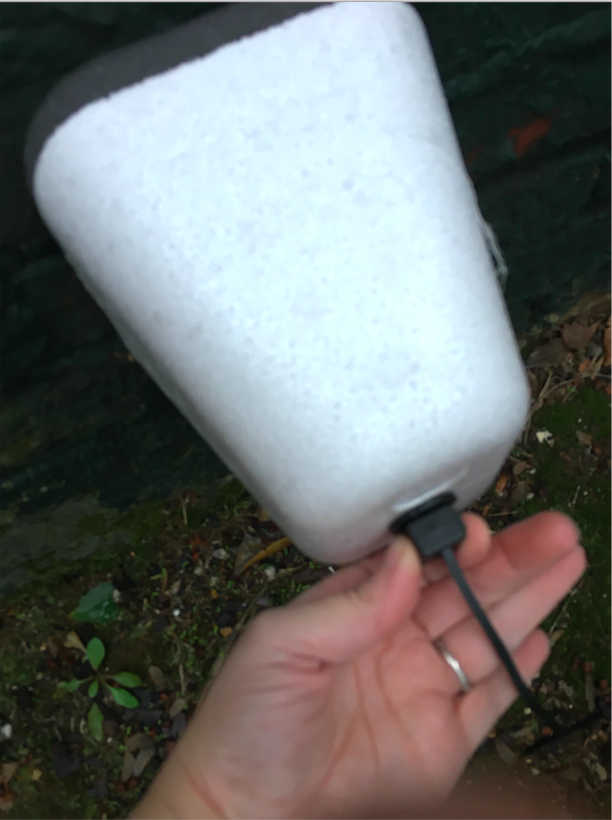 And then you have a little added protection for cold weather.
For information on Huntsville real estate, historic homes and other fine properties in Madison County and North Alabama, follow Van Valkenburgh and Wilkinson on Facebook and subscribe to our newsletter.  Or give us a call at 256-539-0505.
Tweet